PFM Verify offers users a complete and accurate view of their financial situation, allowing them to make more informed decisions about their money.
If you're looking for an easy-to-use personal finance management tool, check out PFM Verify.
PFM Verify provides an overall snapshot of your financial situation and ongoing monitoring. You can use PFM Verify to track your spending, create a budget, and get advice on improving your financial wellness.
Overall, PFM Verify is a helpful tool for managing your finances. It's easy to use and provides a lot of valuable information. If you're looking for a comprehensive personal finance management solution, PFM Verify is worth considering. 
This review looks closely at what PFM Verify offers, its benefits, and how it works.

PFM verify provides an ongoing monitoring system that gives you real-time updates on your financial situation. You can connect your accounts to view your liabilities, expenses, income, and investments.
A PFM Verify financial profile provides users with valuable insights into their financial health by monitoring their liquidity, saving, and trends. Users can develop a plan to reach their financial goals with these valuable insights.
Access Your Credit Reports
PFM Verify gives users access to their credit reports. This service offers users more in-depth details on their financial behavior and how their budget, spending, and saving trends impact their financial health.
Regular Personal Finance Updates & Alerts
You can opt to receive email alerts whenever there's a change to your account or late payment is reported. You can also set up alerts for when your credit score changes or there's an inquiry on your file. 
This way, you'll always be in the loop regarding your finances. And if there are ever any unauthorized access or changes to your accounts, you'll know immediately so you can take steps to protect yourself.
Spending, Trends, Goals Tools
PRM Verify gives you the tools you need to take control of your finances and improve your overall financial well-being. The spending tool can help you understand and monitor your spending habits, providing an overview of your recent spending across all accounts.
You can view your spending trends by category, search or filter for something specific, and find out where your money is going. You can use this information to identify areas where you can cut back or save more efficiently.
Additionally, PRM Verify can help you create a budget and track your progress toward financial goals. Understanding your spending habits and taking control of your finances can help you improve your overall financial well-being.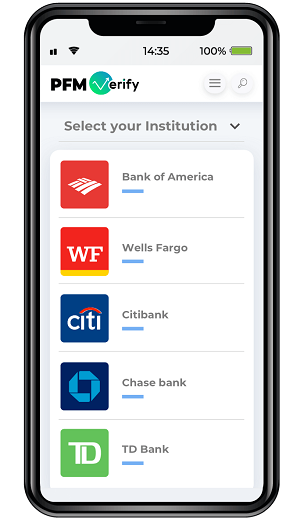 Advantages of PFM Verify
You'll find many great benefits when you sign up with PFM Verify.
1. Get a complete financial profile: PFM Verify provides users with a comprehensive financial profile, including net worth and debt-to-income ratio. This information can help individuals track their progress over time and make adjustments as needed.
2. Get budgeting, trend, spending, and goal tools: These tools can help individuals stay on track with their finances and achieve their goals.
3. Stay informed about your credit score: This information can help individuals keep tabs on their credit health and make necessary improvements.
Disadvantages of PFM Verify
PFM Verify can be a great tool to help you understand your credit score and budget, but there are some potential drawbacks.
1. Knowledge of credit scores: The platform might confuse those unfamiliar with credit scores and how they work.
2. Learning curve: it may take some time for some users to become familiar with all features.
3. Monthly fee: There is a fee associated with using PFM Verify's services.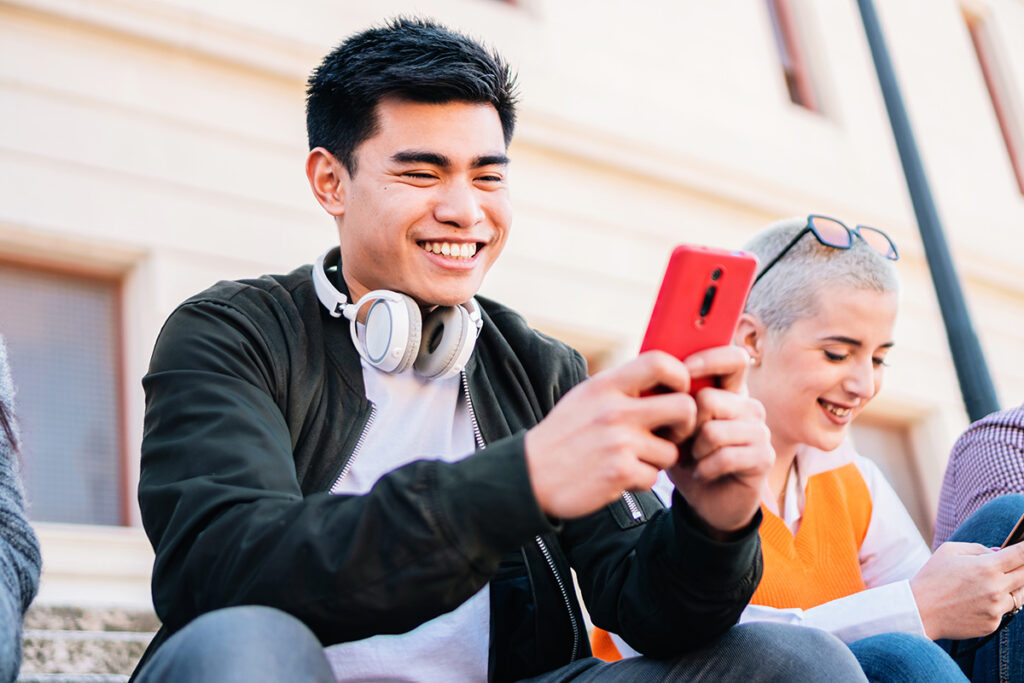 How much does PFM Verify cost?
Users can pay subscription plans for PFM Verify with a credit card, debit card, bank account, or alternative payment methods such as PayPal. When you sign up for a seven-day trial of PFM Verify, you'll only pay $1. The monthly fee is $29.95  after your trial ends, and you can cancel the service anytime.
Please read PRM Verify's terms and conditions for more information about the subscription.
PFM Verify October 2022 Review Summary 
PFM Verify has many features that can help you monitor your financial situation and improve your overall financial well-being. You can connect your accounts, view your credit score, set up alerts, and more. While there may be some potential drawbacks to using PFM Verify, the benefits far outweigh them. 
If you're looking for a way to take control of your finances, sign up with PFM Verify today.