A personal loan can be a helpful solution if you need funds for an emergency expense or debt consolidation. However, it's important to note that you must meet certain personal loan approval requirements to be eligible for a personal loan. This typically involves providing personal and financial documentation during the application process.
To ensure a smooth and successful application process, gathering and preparing all the necessary documentation beforehand and familiarizing yourself with the lender's requirements is crucial.
Personal Loan Approval Requirements
When you apply for a loan, lenders need assurance that you can meet the financial responsibility of repaying the loan. A loan eligibility checklist may include evaluating your credit score and income verification, among other criteria. By preparing yourself to meet these requirements, you can increase your chances of loan approval.
Taking steps to prepare yourself financially and mentally can greatly improve your chances of loan approval. With a solid understanding of the loan requirements and a commitment to financial responsibility, you can make the loan application process smoother and more successful.
Credit Score & Credit History
When you apply for a personal loan, lenders use information from your credit score and credit history to evaluate how risky it is to lend to you. A good credit score – ranging from 670 to 730 or higher – increases the likelihood of approval and better interest rates and terms.
If your current score isn't where you'd like it to be, you can gradually improve it by paying off debts, making timely payments, and checking for errors on your credit report.
Additionally, having a cosigner with a good credit rating can provide additional security and increase your chances of approval.
Whether you are traditionally employed or self-employed, your income is critical in securing an unsecured personal loan. You must provide proof of income to the lender to prove you can repay the loan. You can find the best loan option for your financial situation by showing evidence of your income.
Here's a list of the documents you may need to verify your income when applying for an unsecured personal loan:
If you are traditionally employed:
Paystubs

Tax returns

W-2s and 1099s

Bank statements

Employer's contact information
 If you're self-employed:
Bank statement

1099s

Income tax returns
Having these documents ready and available will help ensure a smoother application process and increase your chances of loan approval.
Assessing your debt-to-income (DTI) ratio is essential in understanding your credit risk when applying for a loan. Lenders use this ratio to determine the percentage of your income that can be used to repay your loans on time.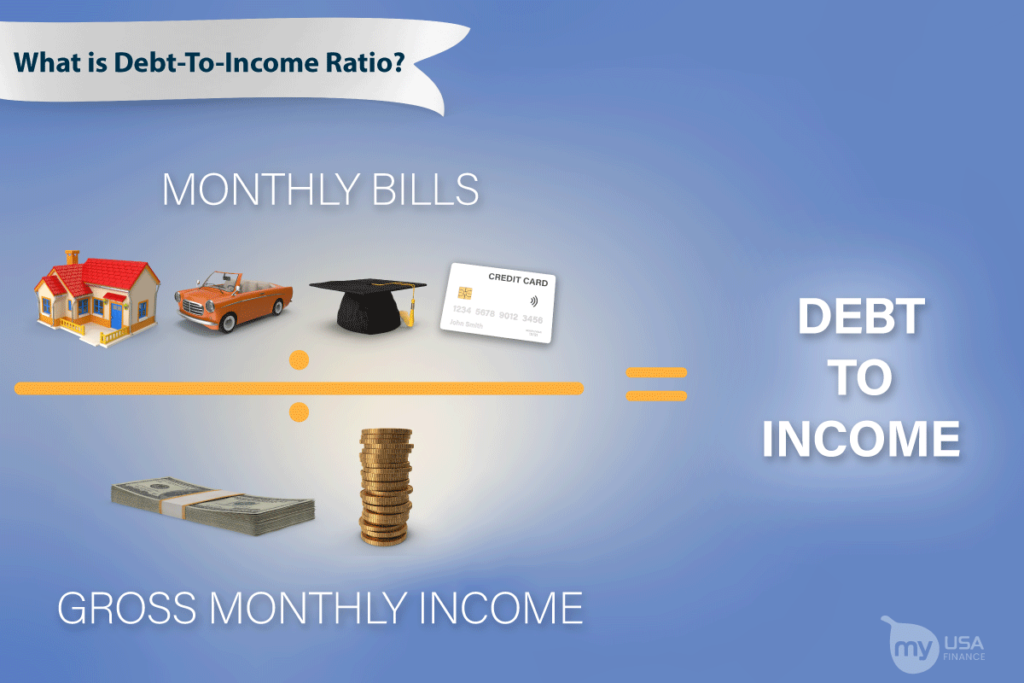 Follow these steps to calculate your DTI ratio:
List all your monthly debt payments

, including credit card balances, car payments, student loans, and other debts requiring regular payments.

Determine your gross monthly income

by adding up all of your income sources for a month, such as your salary, bonuses, commissions, and any other sources of income.

Divide your total monthly debt payments by your gross monthly income

. The resulting percentage is your DTI ratio.
By understanding your DTI ratio and taking measures to improve it, you can increase your chances of getting approved for a loan with favorable interest rates and repayment terms.
Documents You Need To Take Out A Personal Loan
Obtaining a personal loan requires a series of documents to verify your information and ensure successful repayment of the loan.
Here are some documents you'll need to provide:
Loan application

: You'll need to complete an application form that includes details about yourself, your loan reason, credit score, and income. After submitting it, your lender may contact you for additional verification.

Personal identification

: To confirm that you're who you claim to be, you must provide identification such as a driver's license, birth certificate or passport, and your Social Security number.

Proof of address

: To prove where you live and allow lenders to contact you or send bills, you must submit evidence, such as a copy of your lease agreement or utility bill.

Proof of income

: To demonstrate that they will receive repayment on the loan, lenders want proof of income in the form of W-2s, pay stubs, or tax returns.
What to Do When Your Personal Loan Application is Denied
If your personal loan application is denied, it could be due to several factors, including a low credit score, a high debt-to-income ratio, or inadequate income. Here are some steps you can take if your loan application is denied:
Review your credit report: Check for any errors or fraudulent activity that could be affecting your credit score. Dispute any inaccuracies you find to improve your chances of approval in the future.

Improve your DTI ratio: Pay off old debts to reduce your DTI ratio, which can improve your chances of loan approval. You can use strategies like the debt avalanche or snowball methods to pay off your debts more efficiently.

Stay current on your bills: Late payments can negatively impact your credit score, making it harder to get approved for a loan. Make sure you pay all your bills on time and check for any overdue debts that could be disqualifying you from certain lenders.

Apply with a cosigner: A cosigner can help you qualify for a loan by offering their credit score and financial resources as additional security. You can apply with a cosigner to improve your chances of loan approval.

Consider a smaller loan: If you're unable to qualify for a large loan, consider applying for a smaller loan to improve your chances of approval.
Personal Loan Approval Requirements – Be Prepared and Increase Your Chances of Loan Approval
By understanding the requirements, preparing your documents, and taking steps to improve your credit score, you can confidently go into the loan application process. You'll also have the peace of mind of knowing that you're doing all you can to increase your chances of loan approval and secure better loan terms.
Personal loan approval requirements vary among lenders, so be sure to understand them before applying. With a little due diligence, you'll be well on your way to securing the personal loan you need.
Looking for an affordable loan option? My USA Finance can provide you with the financial relief you need – apply today.